Introducing the cover for Andrew Lueders' new release "Youth Patrol".
Now available in print and ebook!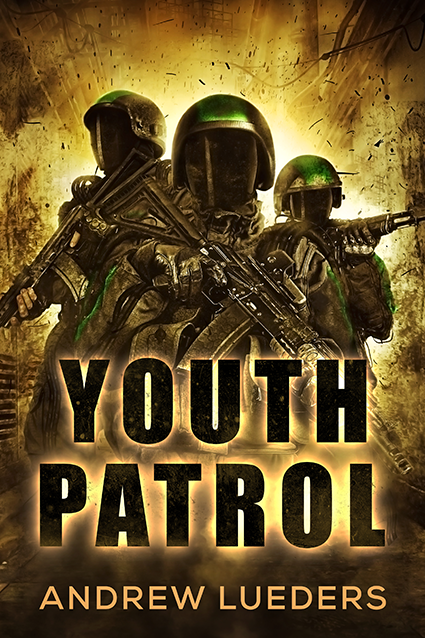 Enforcing tolerance with extreme prejudice.
America has outlawed hate and bigotry and a new era of love and diversity has swept the land. 18-year old Evan Sparks embodies this new kind of United States. He dreams of joining an elite fighting unit, known as Youth Patrol, a government agency made up of young adults bent on ridding the world of intolerance and religious fanatics. But when Evan finally gets his chance to enlist, he's shocked at the brutal tactics Youth Patrol uses to force people to be more tolerant. He wonders if he has what it takes to inflict the pain necessary to ensure an open-minded society. Will Evan Sparks become the kind of soldier the government demands, or will he show pity on his victims and face the wrath of Youth Patrol?
SaveSave