Cover reveal for Shaun Hammond's upcoming release, "All the Way".
Coming soon to print and ebook!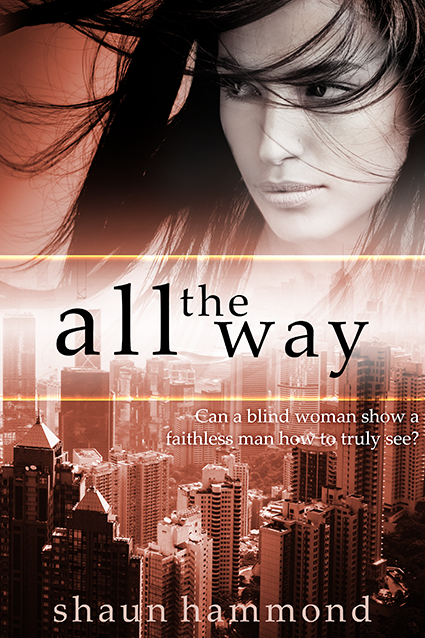 One chance encounter would change his life forever….
Tom Headly seemed to have it all – money, fame, and success. But Tom is also lonely. While in New York City discussing his next project, he meets a woman who challenges him and changes his life forever. Seemingly overnight, Tom is revitalized to realize he wants more from life than his next acting role. He wants to help people. He wants to matter to his friends. He wants to love God and learn more about Him.
But will Tom find the love he's looking for? Will he have the courage to leave Hollywood? Or will he have the resilience to stay? And then there's that woman he met in New York…
In this blatantly Christian novel, the author challenges even the most conservative Christian to live a life wholly devoted to Jesus.
Print Edition