Introducing the cover for author Dianna Wilkes' "Main Street".
Now available in print and ebook!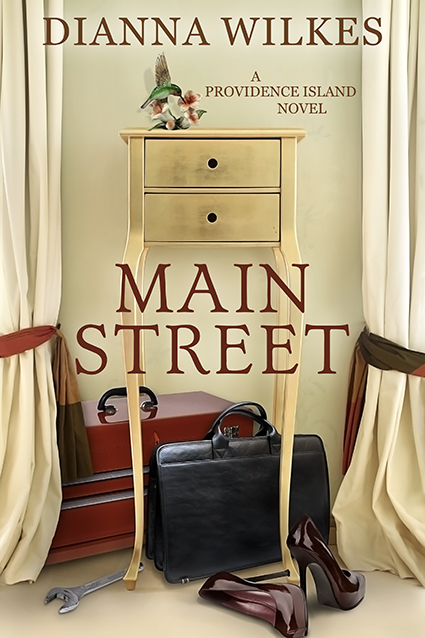 Interior designer Dana Canfield never expected to become a widow at age forty-five. Determined to rebuild her life, she relocates her business to Providence Island off the coast of Virginia. Providence may be a small town, but she already has her first major challenge: the Main Street renovation project.
She soon learns there are secrets in her past that she was unaware of. Some of those secrets followed her to Providence Island. And some are waiting there for her.
Mechanic Nick Warden never expected to meet the woman of his dreams when he moved to Providence Island. Dana's BMW convertible may have caught his attention, but it's Dana who captures his heart. Their budding romance hits a speed bump when Nick realizes a series of strange—and terrifying—incidents plaguing Dana over the past year are connected to her late husband's murder.
Nick and Dana's relationship leaps from zero to sixty, but danger's not far behind. Can they solve a quarter-century mystery before it's too late?
Print Edition