The cover for the latest Southern Quilting Mystery from bestselling author Elizabeth S. Craig, "Fall to Pieces".
Now available in print and ebook!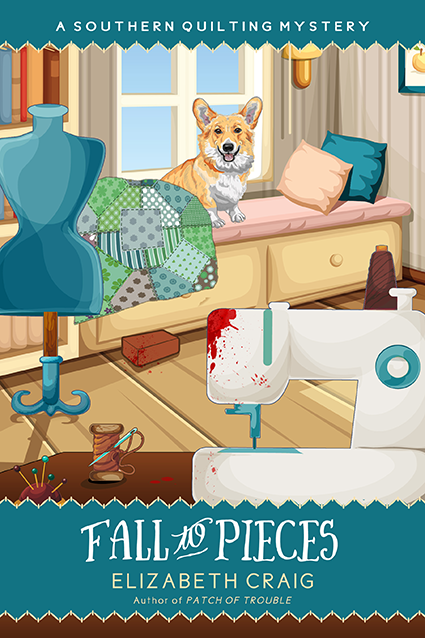 When a quilting event falls to pieces, Beatrice works to patch things up. Dappled Hills quilters are eagerly anticipating new events at the Patchwork Cottage quilt shop. The shop's owner, Posy, has announced 'Sew and Tell' socials and a mystery quilt group project. But one day, instead of emailed quilt instructions, the quilters receive a disturbing message about a fellow quilter. When that quilter mysteriously meets her maker, Beatrice decides to use her sleuthing skills to find the killer before more lives are cut short.